Open Universities Australia is an online higher education organisation based in Australia
I was responsible for the user experience of the LMS platform and was tasked with bringing the design of the 3 different LMS systems into alignment and to help shape the design strategy. We also worked on a white label solution with Sydney Tafe.

Stakeholder interviews were held to get a scope on the project and existing challenges. This was the start of the discovery stage and led to some great insights from internal staff.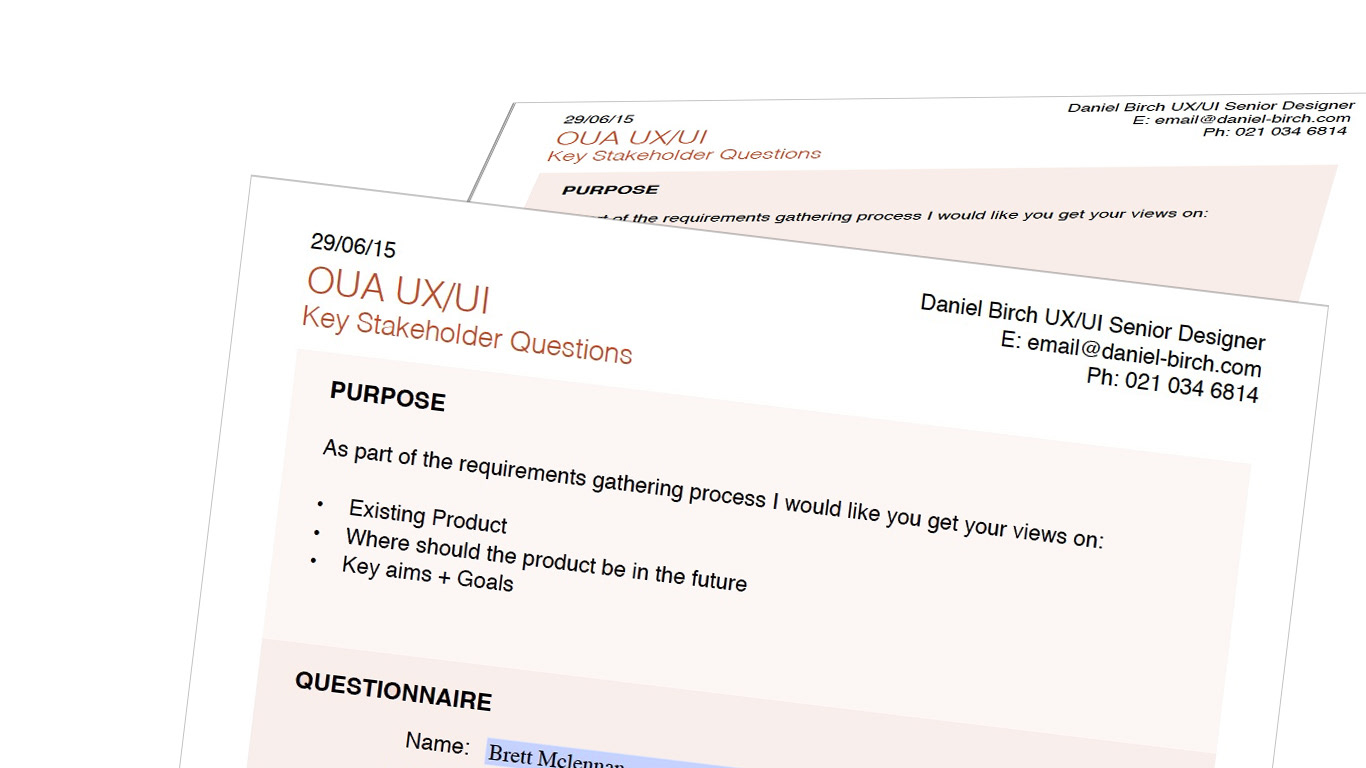 With the help of the team we tracked all the current user journeys looking at pain points and opportunities for improvements. You can see a user journey session going on in the images below.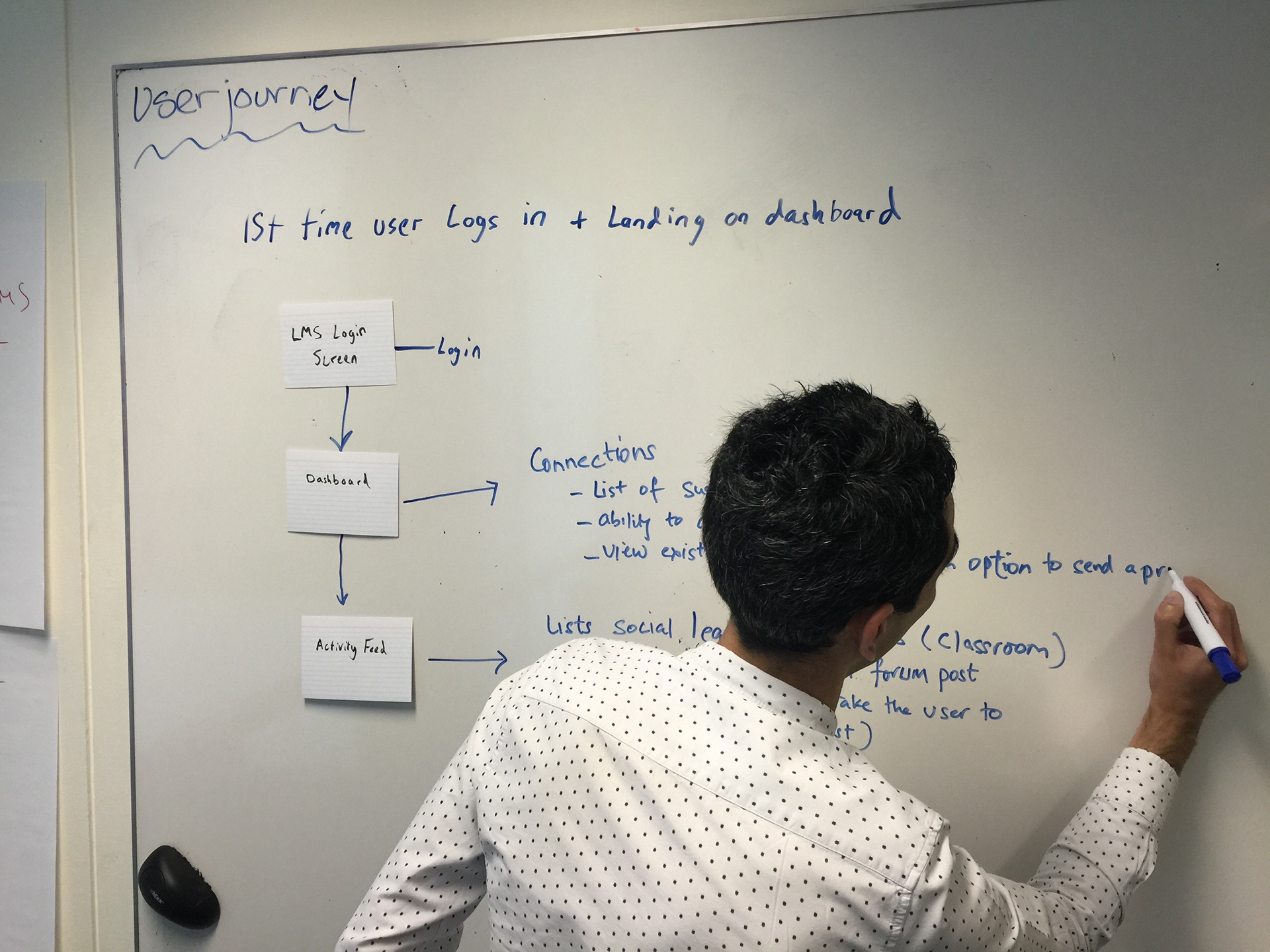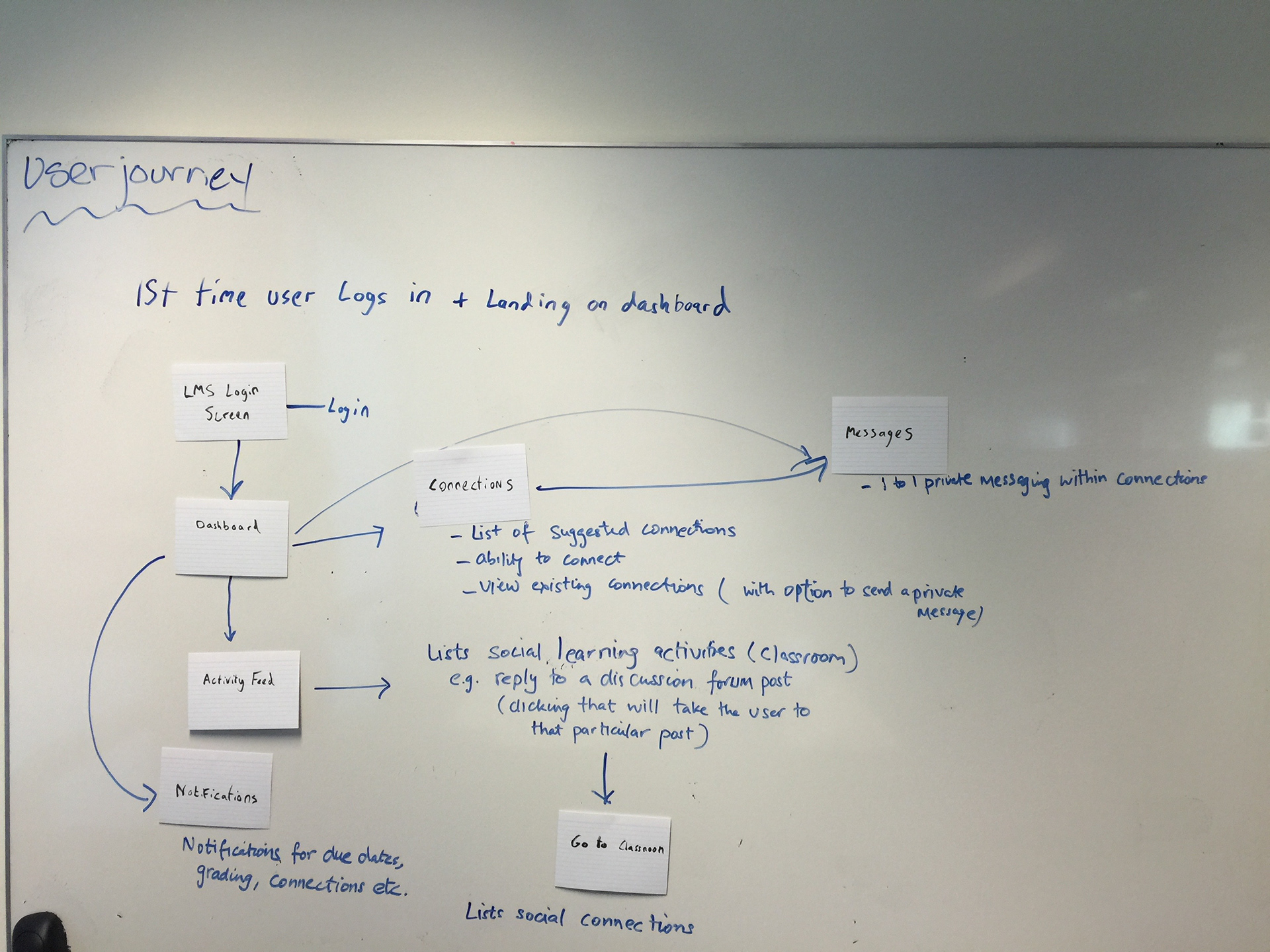 Clear KPIs were defined to help measure the success of our design changes, these were continuously revisited and measured.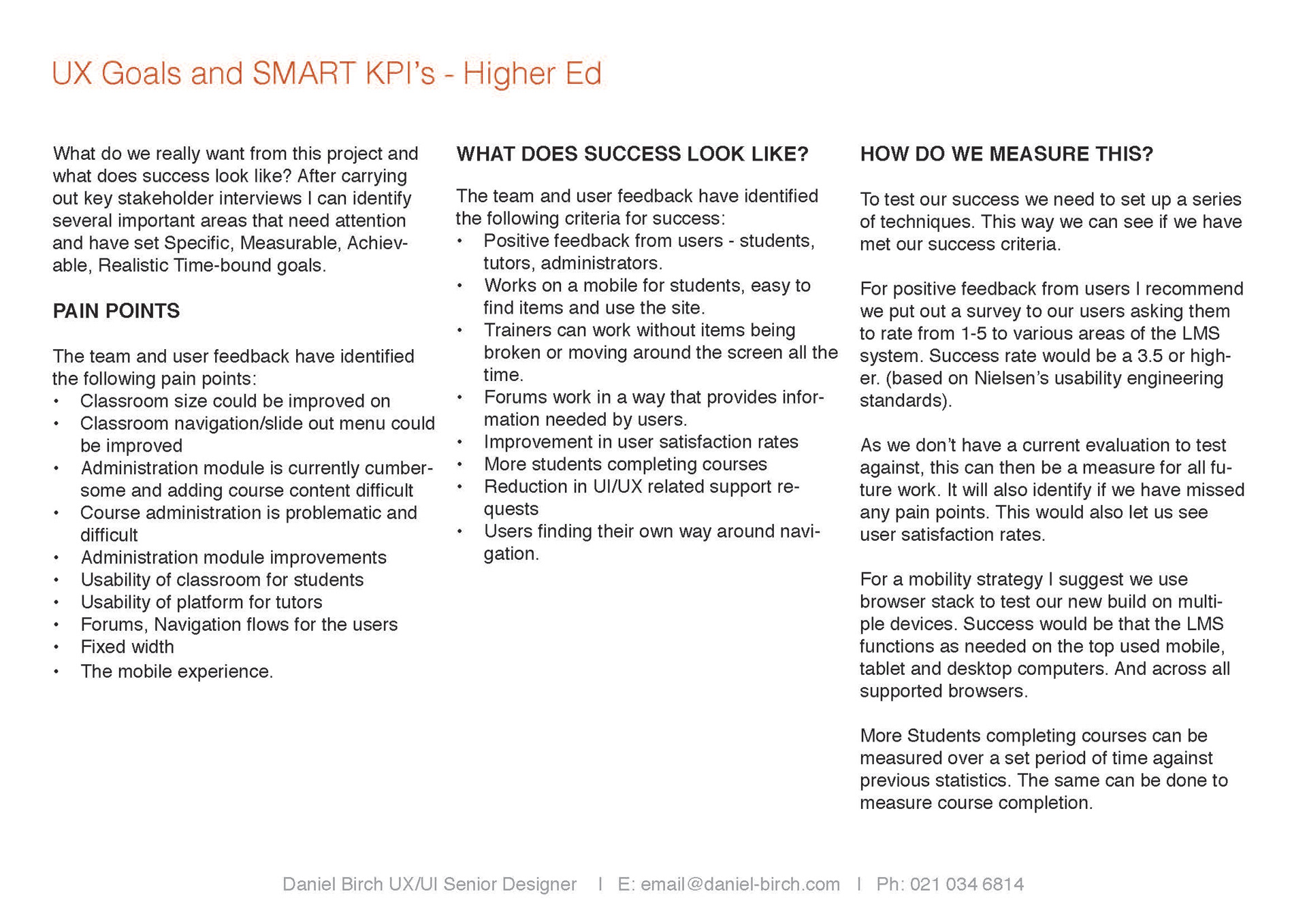 I mapped out the digital content and simplified it after doing a UX audit.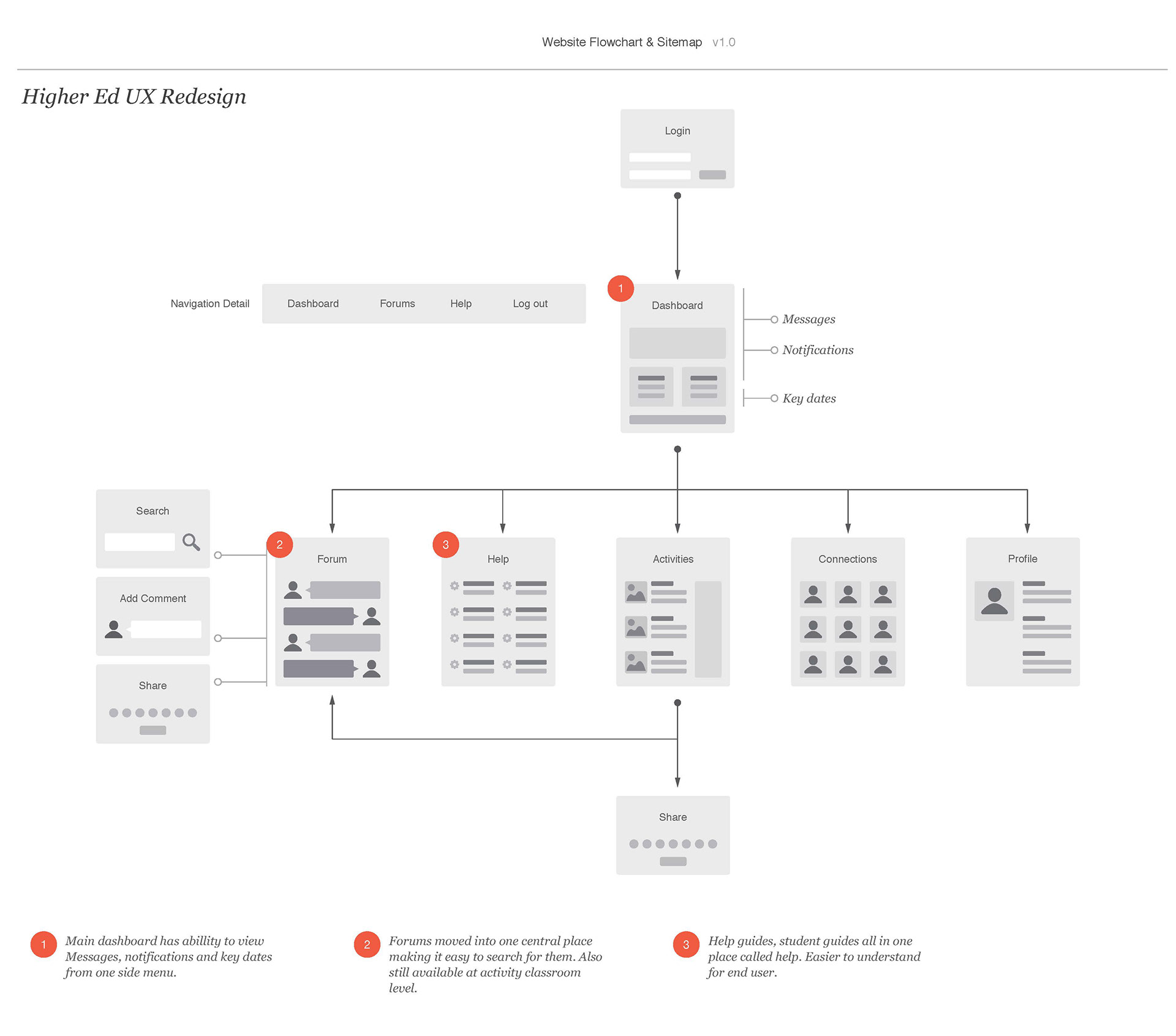 Low fidelity wire frames were created using Balsamic prototyping tool. This allowed me to test and plan all design changes before needing any development work. Interactive prototypes were used and tested.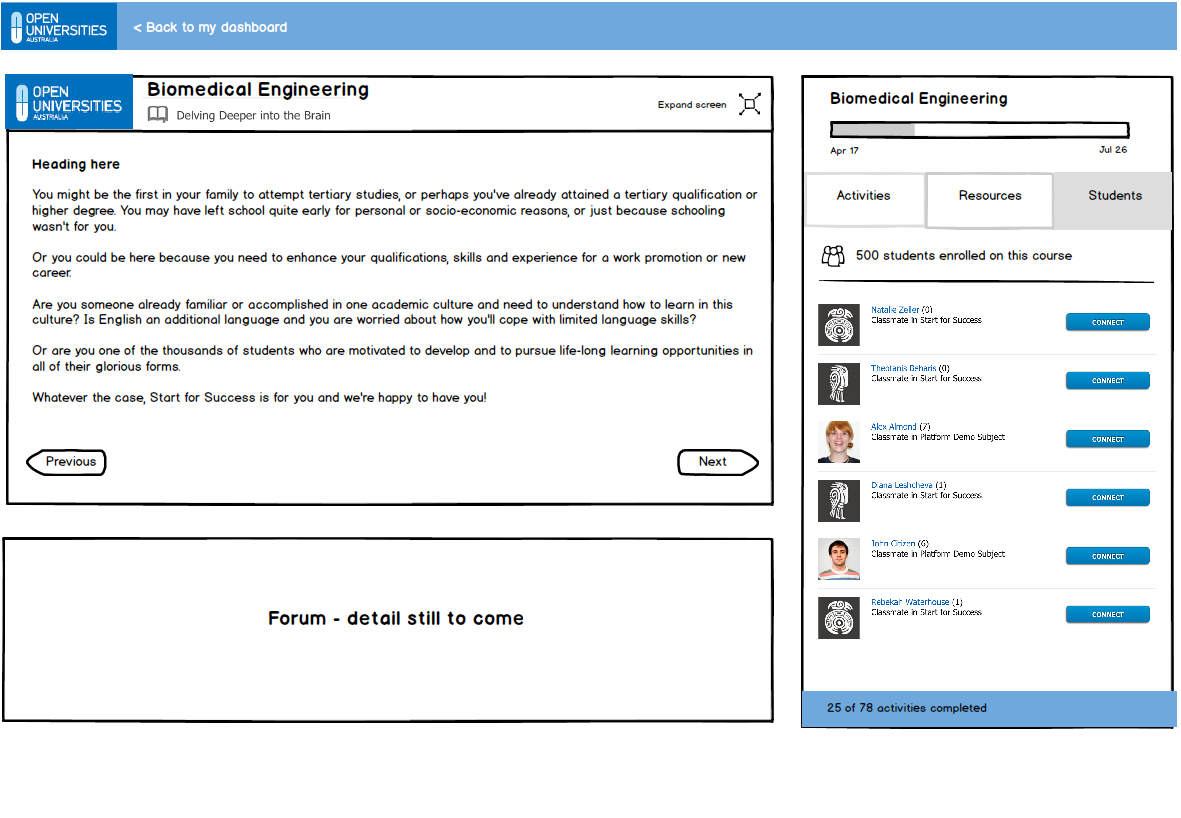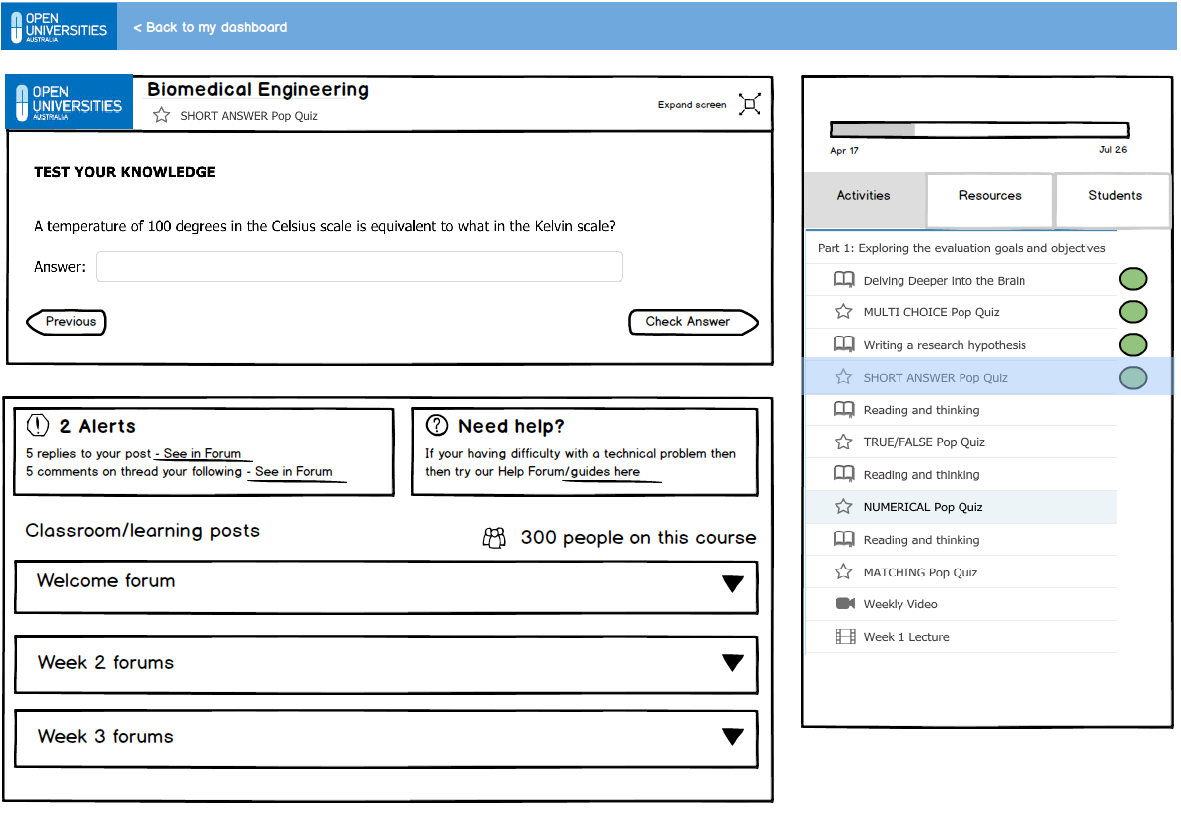 I used iterative design, testing with real users and getting constant feedback. The new design system catered for various colour themes and had a new refined style that could be used across multiple screens and devices.